The post Will Dogecoin Lead The Meme Season Amidst The Crypto Market Volatility ? appeared first on Coinpedia Fintech News
It's been more than four days since Elon Musk completed a $44 billion deal to acquire Twitter and since then Dogecoin has come into mainstream attention. After the news was confirmed the meme coin spiked nearly six-month high and managed to break major resistance levels.
It's been observed that during the last week, the meme currencies have been following the movement of Dogecoin as the meme king is enjoying its heyday. Other meme based currencies like Shiba Inu (SHIB) and Dogelon Mars (ELON) have also been seeing some positive moves.
The year 2022 has been the one of the most bullish for meme coins where the first meme currency gained double-digit. Even the market cap has doubled in this timeframe along with other meme coins flipping their positions upwards.
Dogecoin Leads The Meme Rally
In terms of ranking, Dogecoin has regained its 8th position leaving behind Cardano and Solana while Shiba Inu is at 13th position. Also Dogelon is at 135th position and Baby Doge Coin is ranked at 223rd
Now, as the month of October ends and we step into November, the crypto market continues to be volatile as most of the large cap cryptocurrencies are switching between red and green zones.
One of the main reasons for dogecoin





Followers : 0




to gain its momentum is due to elon musk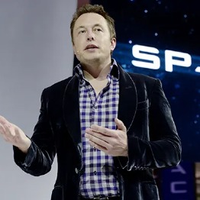 elon musk
founder, ceo at tesla, spacex
Elon Musk is an enthusiastic cryptocurrency believer, quivering the crypto world through his sparkling tweets. He has a complex relationship with cryptocurrencies. His tweets solely are responsible for the crypto volatility. Musk splendidly purchased $1.5 billion in the king of cryptocurrency. He was born on June 28, 1971, and is based in Pretoria, South Africa. His mother is Maye musk and his father is Errol musk, he is a South African electromechanical engineer, pilot, sailor, consultant, and property developer.
 
He graduated from the University of Pennsylvania, earning a bachelor's degree in Arts and physics, and the Wharton School, earning a bachelor's degree in science, and economics. Musk was honored by Axel Springer Award, an annual award given to remarkable personalities who are extremely innovative, build new markets and change markets, shape culture, and confront their social responsibility.
 
In 1995, Elon Musk and Greg Kouri founded a web software company called ZIP2. The company developed and marketed an Internet city guide for the newspaper publishing industry, with maps, directions, and yellow pages.X.com and PayPal: in 1999, he co-founded X.com  which is an online financial service and email payment company. Space X: on 14, March 2002 he founded space x company which provides space transportation services.
 
On July 1, 2003, he founded TESLA. Tesla is an electrical vehicle and clean energy company which designs and manufactures electric cars, battery energy storage from home to grid-scale, solar panels and solar roof tiles, and so on. His other activities involve SolarCity and Tesla Energy, Neuralink, the boring company, Managerial style and treatment of employee Hyperloop, openAI music, and ventures. Etc. he made $165 by selling PayPal to eBay. And was first listed on the Forbes Billionaires List in 2002, with a total net worth of $2 Billion.
[email protected]
EntrepreneurInvestorChief Executive Officer






Followers : 0


Twitter deal getting completed as he had announced earlier that if the deal gets completed Dogecoin will be accepted as payment for Twitter's blue service. Now Elon Musk being the new Twitter CEO all the Dogecoin traders and investors are looking forward to what new plans will be implemented for DOGE.
If there is any positive impact on Dogecoin it will influence other meme coins' price action which might gain new heights amidst overall crypto market volatility and downfall.