The post Ripple Live News: Advocate John Deaton Criticizes SEC and Gary Gensler, XRP Price Gears Up appeared first on Coinpedia Fintech News
A new bill in Maine that seeks to support the adoption of cryptocurrencies has called for john e deaton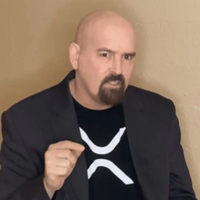 john e deaton
founder at Crypto Law US
john

EntrepreneurHostMarket Analyst

, the attorney who is representing more than 75,000 XRP holders, to give testimony in favor of it.  A presentation of L.D. 990 before the Maine Financial Services Committee was scheduled for April 4th, according to Maine Senator Eric Brakey.
According to Brakey, the Wyoming statute that the Maine legislation is built after permits private banking institutions to accept cryptocurrency deposits with 100% reserve requirements, including bitcoin org
Event OrganiserTechnologyPayment solution






, in Maine.
To find cryptocurrency or blockchain experts who could testify in favor of the measure before Maine's regulators, the senator tweeted that he was looking for recommendations from his followers. Brakey addressed Deaton after there was an extraordinarily high volume of replies.
Also Read: Ripple vs SEC Ruling POSTPONED! What Does It Mean for XRP Investors?
Deaton wrote on Twitter, "I testified today before Maine's FSC that you and the SEC and other agencies are threatening not only digital asset holders but threatening a state's right and ability to pass legislation like a Bank accepting custody of crypto w/100% reserves."
XRP Price on the rise
There were no SEC v. Ripple case updates to offer guidance on Wednesday, so it was a quiet day and XRP was at the mercy of case-related talk due to the paucity of updates.
The price of XRP increased quickly in the last two weeks, from $0.37 to $0.49 and from $0.44 to $0.58. It has grabbed the spotlight after its staggering 32% run.
Now, a further 32% run up from the $0.49 level may push the native token to $0.65, the bullish target, if the bullish momentum in XRP's rise is maintained. In conclusion, a price break over the $0.55 resistance level could lead to a significant rise. Yet, if rejection happens, Ripple's main support will be the $0.48 region.