The post Bitcoin and Ethereum Might See Ugly Phase: BTC & ETH Price To Hit New Lows Soon appeared first on Coinpedia Fintech News
Even popular cryptocurrencies like Bitcoin (BTC) and Ethereum (ETH) were not immune to the market crash in 2022's bear market. As a result, the value of Bitcoin and Ethereum has declined since the year began, which has had an impact on investors who bought at record-high prices. 
Following yesterday's sharp decline in response to the release of the U.S. Bureau of Labor Statistics consumer price index, Bitcoin and Ethereum have recouped all of their losses. 
A well-known cryptocurrency trader has issued a warning that Bitcoin (BTC) and Ethereum (ETH) may soon reach new lows. According to altcoin sherpa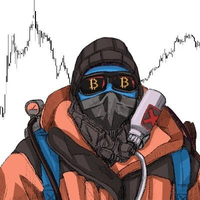 altcoin sherpa

Altcoin Sherpa

Market Analyst





Followers : 0


, the patterns for the dominant cryptocurrency are unfavorable to a bull run.
Bitcoin
After the markets gained momentum and Bitcoin reached moreover $19,000 at day's end, Sherpa updated his opinion. He said that there have been some bullish candle closing on the 1D, followed the next day by ugly reversals. It will be too soon to determine whether or not this marks a short-term low.
Over the last 24 hours, the price of Bitcoin increased by around 0.33%, reaching $19,330. The overall price of Bitcoin has decreased by 3.1% over the last week.
Ethereum
Sherpa cautions that if the general economic situation deteriorates further, Ethereum may fall below $1,000, as it did in June.
Previously, Ethereum's price, the second-most valuable cryptocurrency by market cap, increased by about 3.2%. However, over the previous week, the price of Ethereum has decreased by 3.4% and is currently trading at $1,306.