MapNode is a decentralized financial ecosystem in the F&B sector. We provide products that help users connect crypto to the real world. Why should you choose MapNode over the others because:
✅ F&B is a big, potential industry. Eating and entertaining are basic needs, it never goes down. Many services/products have been introduced in response to the increasing demand of people, and MapNode is one of them.
✅ We are the pioneer in the #drinkToEarn trend. In case you don't know what drink to earn is, it means you can mine coins simply by checking in places associated with us.
✅ We offer appealing earn rates and have a clear roadmap. You can check for detail using this document: https://docs.mapnode.io/
MapNode makes it easier for traditional financial users to access crypto services. Choosing MapNode and your future self will thank much yourself.
A non-fungible token (NFT) is a virtual asset that represents real-world items such as art, music, game items, and videos. NFT can be bought and sold online in the form of payment in cryptocurrency.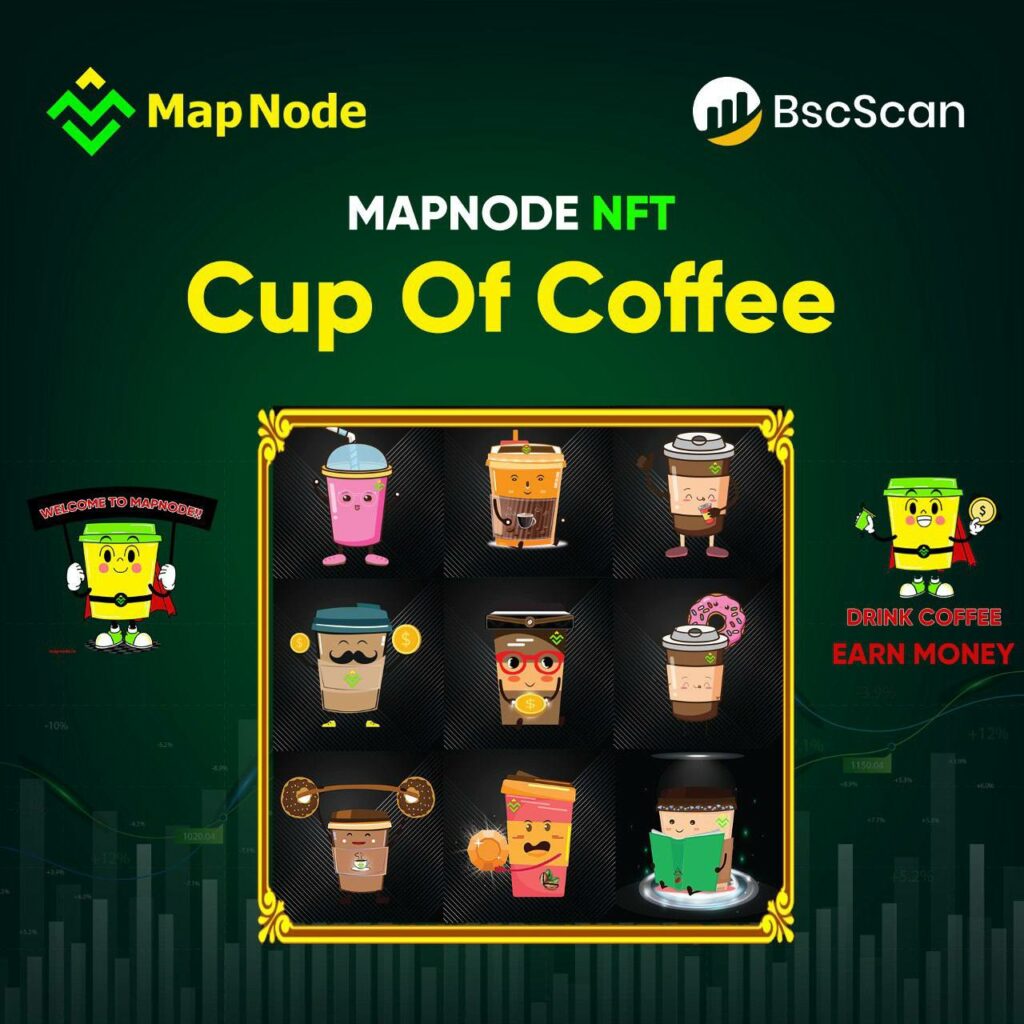 ► With MapNode, NFT has the same usage as mining machines. That is, instead of having to invest in a specialized computer system, now users only need to register an account, buy NFT Coffee Cups, then check in at the associated locations to perform the mining process.
► If the member's standing position is within 5m of the shop, it is considered valid and can be exploited. From Hashrate, you can choose swap to get MNO with the formula 36,000,000 hash rate = 1 MNO.
► To see more detailed information about the NFT Coffee Cups that MapNode offers, visit the link https://mapnode.io/NFTMarketplace
Besides NFT Coffee Cups, MapNode also provides NFT Coffee Machines to members who are shop owners. NFT Coffee Machines are used to increase the hash rate of miners who are currently at the shop, thereby helping them to mine faster.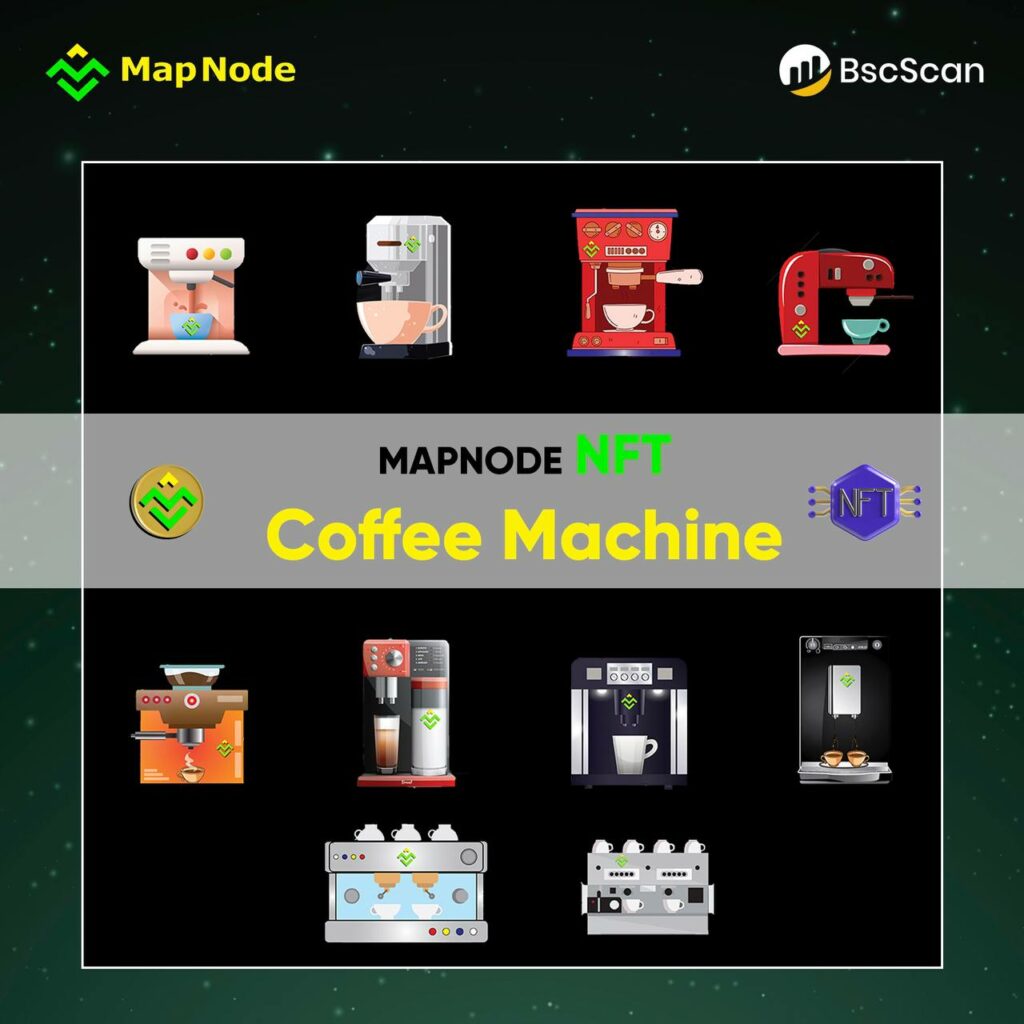 To perform mining, miners will need to choose a shop that can help push their hash rate to the desired number. Next, they just need to check in at that shop and use the system's Drink function to start the process.
> The higher ability in helping increasing the hash rate, the more people will be attracted to come checking in / mining at the shop.
> For more detailed information on the NFTs Coffee Makers that MapNode offers, visit https://mapnode.io/NFTMarketplace
In addition to introducing the #drinkToEarn mechanism, MapNode also helps promote commercial activities in the F&B industry.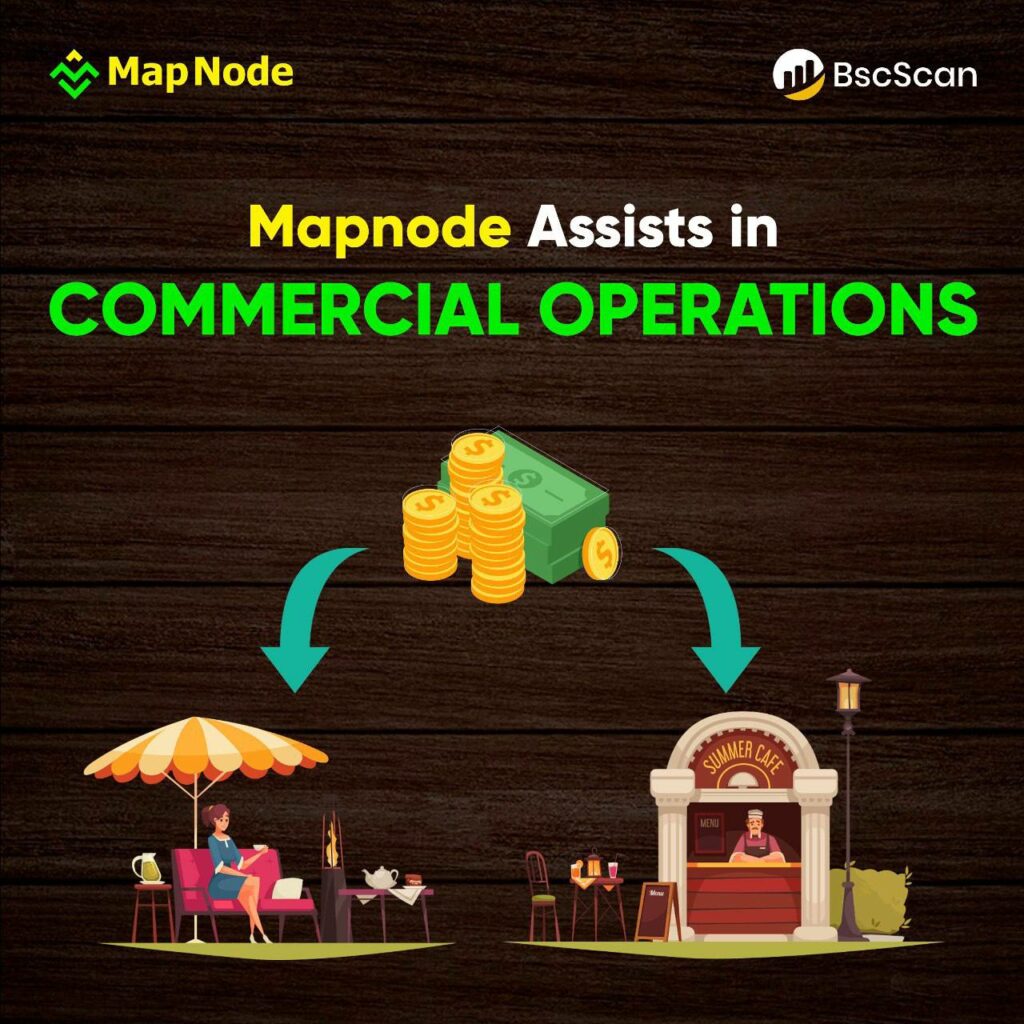 To #drinkToEarn, users first need to go to the location to check in, only after then they can mine the coins. This promotes cash flow between users and service providers (coffee shop owners, hotels, …) because more people will come to use the service.
Furthermore, service providers can also increase their brand recognition by purchasing NFT Coffee Machines. NFT Coffee Machine helps to increase the mining capacity of users, the larger the capacity, the more people will be attracted to the place.
When participating in MapNode, both users and service providers receive significant benefits. MapNode not only helps customers make money but also helps stimulate commercial activities and economic development.
Social Link: