The post What's Next For Terra Classic (LUNC)& Terra (LUNA) Price? Here's What Traders Should Know appeared first on Coinpedia Fintech News
The year 2022 hasn't been that great for the crypto world, especially for the Terra network as the blockchain saw its LUNA collapse along with stablecoin UST losing its peg against the dollar in May.
However, now there is a draft that is proposed at the House of Representatives which will ban algorithmic stablecoins for two years. bloomberg




Followers : 0




reports that it is prohibited or illegal to create or issue any new stablecoins.
On the other hand, after Terra's stablecoin lost its peg against the US dollar, Terraform Labs CEO do kwon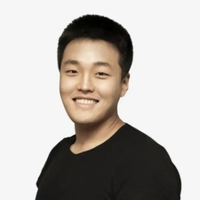 do kwon
co-founder and ceo at terraform labs
Do Kwon is a cryptocurrency developer who is the Co-Founder and Chief Executive Officer of Terraform Labs. With terraform labs, he also founded the telecommunication company Anyfi and served as its CEO, a peer-to-peer communication solution using mesh network technology. And eventually, in 2018, he founded Terraform Labs along with his friend Daniel Shine, intending to develop a decentralized price-stable cryptocurrency such as LUNA.
 
He successfully led the Terra Blockchain by constantly developing new blockchain technologies, products, protocols, and platforms, including anchor, prism, and mirror. Through Terraform Labs, Do Kwon developed the Terra proof-of-stake, a public blockchain built on the Cosmos SDK. He is also the founder of another failed stablecoin project, Basis Cash, an Ethereum-based token created by Nader Al-Naji.

EntrepreneurDeveloper/ProgrammerChief Executive Officer




Followers : 0


proposed forking terra



into a new chain sans terraUSD (UST) which is an algorithmic stablecoin.
Now, since the time the draft to ban algorithmic stablecoin for two years has been proposed, Terra's original LUNA and the present Terra Classic (LUNC) is seeing a price crunch.
Terra Classic (LUNC)
For example, on September 20, the day the draft was proposed, Terra Classic (LUNC) started the day at $0.000311 and closed the day at $0.000301 after plunging by 3.12%. During the same time, the currency also saw a high of $0.000314 and a low of $0.000283. Also, the day saw a drop in its volume from 239 billion to 153 billion.
Currently, Terra Classic (LUNC) is trading at $0.000284 after a fall of 0.19% in the last 24hrs.
Meanwhile, the Relative Strength Index (RSI) flashed a neutral line and the Directional Movement Index (DMI) was above 20. Though these two indicators are pointing towards a bull run, most likely the bears will pop in soon.
Terra (LUNA)
Next, along with Terra Classic (LUNC) even Terra (LUNA) is experiencing a downward trend. On the same day, September 20, Terra (LUNA) price dropped to $2.6, and even on September 21, the currency opened the trade below $2.7 with a loss of 3%.
LUNA's resistance level is currently at $3.5 and the support level stands at $2.4, but there is a high possibility that the support level will be tested soon.
Even for LUNA, the volume is pointing towards low activities after the volume dropped from 34 million to 17 million. Meanwhile, the Directional Movement Index (DMI) is signaling above 20 confirming a bearish cycle.
However, the draft is expected to receive votes by next week.