The post Uncharted Altcoins Ready to Explode Soon After the Cardano's Vasil Hard Fork Upgrade! appeared first on Coinpedia Fintech News
With the recent hike in the FED rates, the crypto markets have been impacted slightly as the DXY index witnessed a slight drop but continues to hover within the crucial zones. With this, the Bitcoin price underwent a notable drop below $19,000. But the raising market sentiments around the upcoming Cardano's Vasil Hard Fork could have uplifted the broader markets to some extent. 
In such a scenario some of the Cardano-based altcoins are gearing up to rise high immediately after the Vasil Hard Fork. 
Ardana (DANA)
Ardana is a decentralized stablecoin hub for the Cardano network which offers an on-chain asset-backed stablecoin & a decentralized stable-asset DEX. it is considered the best-priced solution for stablecoin-to-stablecoin trading as the platform is powering Cardano & building multi-chain bridges. 
The native token of Ardana DANA is trading at $0.1834 with a minor drop of 2.24% compared to the previous trading day.  
Milkomeda 
It is a side protocol in the protocol that empowers several blockchain.com
Crypto trading and Information







Followers : 1




 including Cardano to interconnect & create a path for long-term scaling. It enables the non-EVM cryptos to achieve mass adoption by empowering the EVM-based sidechains. The project is expected to extend its services to other blockchains including algorand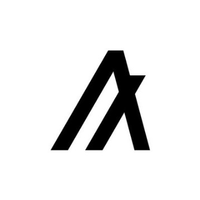 algorand

[email protected]



, terra



& solana





Followers : 0




. 
However, the native token of the platform is yet to be released which is expected to uplift the ecosystem to new highs.
MELD(MELD) 
MELD is a non-custodial protocol Defi protocol used for lending and borrowing. One can borrow fiat against crypto and avail yield on the crypto collateral. The native token is used for the governance of the protocol. MELD aims to reduce 99% of the fees compared to that of the Ethereum-based solutions by capitalizing on Cardano's transaction efficiency.
The token MELD is trading presently at $0.01943 with a jump of 4% in the past 24 hours with a circulating supply of 2.23 billion. 
Sundae Swap (SUNDAE)
Sundae Swap is a decentralized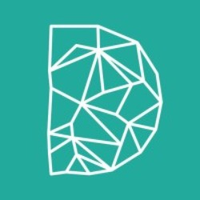 decentralized

[email protected]




Followers : 0




 exchange protocol for the cardano





Followers : 0




Network that enables ADA & exchanges to everyone. One can easily swap, stake, lend borrow in a truly decentralized way. The platform holds immense backing from the community and the native token is supported by platform-supported wallets like Daedalus, Yoroi & Adalite Wallets. 
The native token SUNDAE is currently trading at $$0.02656 with a drop of 1.68% compared to the previous day.