The post Not $1, But Terra Classic (LUNC) Price May Hit This Target Soon! appeared first on Coinpedia Fintech News
Following the recent 1.2% tax burn implementation, the Terra Classic community is working harder than ever to achieve the $1 pricing point. However, only roughly 540 million LUNC had been destroyed in the three days after the tax burn went into effect. According to the figures from last week, 720 billion LUNC might be burned annually.
As a result, it makes predictions of a $1 price point unattainable in the near future. According to an analysis on The Coin Perspective, in order to achieve a market cap of $6.8 trillion (after deducting 720 billion LUNC from the current supply) with a supply of 6.83 trillion, which will be the new supply volume after a year of burning at the current rate, it would just be impractical.
However, given certain circumstances that are frequent in the cryptocurrency field, $0.01 might be easily within reach during this time. The project will require a market cap of around $68.3 billion, per data from The Coin Perspective, in order to achieve the $0.01 price level.
It is important to note that in May 2021, Dogecoin, which is frequently referred to as the "king of meme coins," had a market cap of roughly $88 billion. To put that in perspective, the excitement surrounding elon musk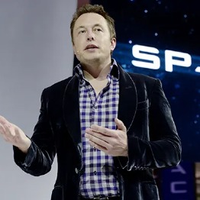 elon musk
founder, ceo at tesla, spacex
Elon Musk was an enthusiastic cryptocurrency believer, quivering the crypto world through his sparkling tweets. He has a complex relationship with cryptocurrencies. His tweets solely are responsible for the crypto volatility. Musk splendidly purchased $1.5 billion in the king of cryptocurrency. He was born on June 28, 1971, and is based in Pretoria, South Africa. His mother is Maye musk and his father is Errol musk, he is a South African electromechanical engineer, pilot, sailor, consultant, and property developer.
 
He graduated from the University of Pennsylvania, earning a bachelor's degree in Arts and physics, and the Wharton School, earning a bachelor's degree in science, and economics. Musk was honored by Axel Springer Award, an annual award given to remarkable personalities who are extremely innovative, build new markets and change markets, shape culture, and confront their social responsibility.
 
In 1995, Elon Musk and Greg Kouri founded a web software company called ZIP2. The company developed and marketed an Internet city guide for the newspaper publishing industry, with maps, directions, and yellow pages.X.com and PayPal: in 1999, he co-founded X.com  which is an online financial service and email payment company. Space X: on 14, March 2002 he founded space x company which provides space transportation services.
 
On July 1, 2003, he founded TESLA. Tesla is an electrical vehicle and clean energy company which designs and manufactures electric cars, battery energy storage from home to grid-scale, solar panels and solar roof tiles, and so on. His other activities involve SolarCity and Tesla Energy, Neuralink, the boring company, Managerial style and treatment of employee Hyperloop, openAI music, and ventures. Etc. he made $165 by selling PayPal to eBay. And was first listed on the Forbes Billionaires List in 2002, with a total net worth of $2 Billion.
[email protected]
EntrepreneurInvestorChief Executive Officer






Followers : 0


sponsorship of the token with little to no utility has driven this price above the market valuation of Tether by more than $20 billion.
Santiment Feed has noted that, in terms of volume and price movement, LUNC is exhibiting traits  to those of other well-known meme currencies like DOGE and Shiba Inu just before they went stratospheric. According to Santiment's analysis, LUNC has lately risen to social dominance in the market due to a sharp increase in interest in the asset, as indicated by the rise in LUNC-related terms on social media.