The post XRP Price Might Surge Nearly 50% in Coming Days! Analyst Maps Potential High Levels appeared first on Coinpedia Fintech News
This year, Ripple's XRP has been on a roller-coaster as it has experienced both unexpected highs and lows. The XRP community braces for another rally as the market sentiment turns bullish with Bitcoin hitting the important level of $30,000.
Since the XRP Price broke the Multi-Months-Trend Line (MMTL), eminent but anonymous crypto researcher Egrag Crypto recently predicted that XRP would recapture the significant $1 mark. The last time the price of XRP approached $1 was in November 2021.
According to him, XRP is aiming for the low end of the falling wedge, which may be a wick or selling pressure due to negative news from the legal case and newcomers selling because they are unsure of the outcome's fulcrums. Breaking significant market structure requires closing below 0.33 cents, which means dropping from 0.52 cents to 0.33 cents, or almost 40%.
Also Read: Ripple Price Prediction 2023, 2024, 2025: Will XRP Price Reach $1 By The End Of 2023?
"XRP will move with the market & head towards Fib 0.5 – Fib 0.618 ( 0.75 – 0.91c) even extend to $1. A retest will be needed & required but shall not break the market structure. The Arc is visually providing excellent price indication which is presenting price targets $1.4- $2.8 as a potential target & $13 is obviously a key target."
He had previously stated that the $0.64 price level will be the next objective for XRP if it can recover from the $0.50 price level. Also, a weekly closing of the asset above $0.64 would indicate the beginning of a "mega pump,"
Over the past two years, ripple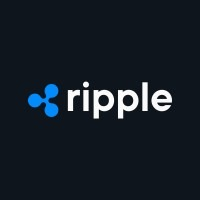 ripple

m***[email protected]
Crypto / Blockchain SolutionPayment solution






has been in a legal battle with the Securities and Exchange Commission (SEC). Many Ripple users are anxious about the case's outcome as it nears its conclusion in the lawsuit, which is anticipated to become a landmark case in crypto regulation.