The post XRP Bull Rally Triggered May Reach $5 with a 10x Rally Soon! appeared first on Coinpedia Fintech News
XRP has become the core of the crypto markets in the past few days, ever since Judge Torres produced the judgment in favor of ripple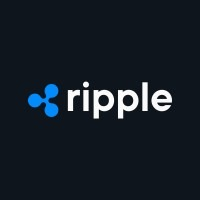 ripple

m***[email protected]
Crypto / Blockchain SolutionPayment solution






. The price has soared heavily over 100%, and despite a minor plunge, it continues to trade close to the interim targets. In the short term, the price is displaying the huge potential of a bullish breakout and will secure levels above $1 in the next couple of days. 
The XRP price has been trading within a symmetrical triangle pattern over the past few days, which is highly speculated to be decisive. If, in this case, the price breaks above the upper resistance of the triangle, then the chances of the price forming a new ascending triangle emerge, which may offer the required momentum to trigger a bullish breakout, increase. The next target could be around $0.82 to $0.84 after breaking the symmetric triangle 
However, in the long term, the price flashes the possibility of marking a 500% jump to reach levels beyond $5 very soon. 
The XRP price before the previous weekly close, broke above the descending triangle, much like the previous breakout just before the 2021 bull run. After a prolonged consolation, the prices have now displayed a huge potential to go long in the coming days. Above mentioned are the upper targets along the FIB levels, while breaching the initial levels at 0.382 and 0.5 at $0.83 and $1.04 appears to be extremely important to set up a bull rally. 
Also Read: XRP Price Prediction 2023: Analyst Predicts XRP To Hit $6 By End Of The Year
Now that the XRP price is already moving high after witnessing some decent growth throughout 2022, the remaining potential may be bigger than expected. Ripple has produced some really nice growth as it has entered the top 5 cryptos, gaining a huge market capitalization compared to its immediate peers. Hence, the price is believed to showcase some magnificent moves in the coming days as the rally has just begun to rise from an extended consolidation.