The cryptocurrency LUNA, which powers the Terra ecosystem, is currently experiencing an unusual spike in its price. After a long accumulation and controversies, the LUNA price sharply increased over the past two days. 
The coin volume increased by more than 260% in the past 2 days, when it was trading on CoinMarketCap for $7.06. In light of the simultaneous collapse of Terra's UST stablecoin and LUNA cryptocurrency, we are now attempting to mend those broken glasses.
Additionally, the Terra tokens are seeing a large increase in demand as the Terra community prepares for a revival. As a result, the price of LUNA rose and reached a high of $7.65.
LUNA Volume explodes like a volcano
Binance accounted for 32% of the $1.75 billion in 24-hour trading volume overall. Additionally, up 8.6% in a day is bitcoin.
According to the cryptocurrency data tracker CoinGecko, the surge increased the token's market valuation by 209%, from $321 million to $995 million, or just under $1 billion.
CryptoCompare's analysis provided some additional insight into this subject by looking at the token's volume. Over the past few hours, Terra's trading volume has unexpectedly increased from about $6 million to over $200 million.
On the Binance exchange, LUNA trades for over 60% of its total volume, with OKX accounting for about 25% and Gate.io for 5.4%.
Following such significant uptake, LUNA's social metrics confirmed the same trend that LunarCrush had tweeted. In a tweet on September 10th, the social intelligence cryptocurrency platform added, 
The TerraUSD (UST) stablecoin ecosystem was shaken in May when the price of LUNA dropped from over $65 to less than $1. However, do kwon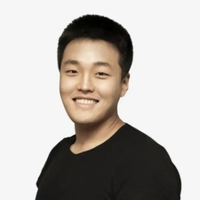 do kwon
co-founder and ceo at terraform labs
Do Kwon is a cryptocurrency developer who is the Co-Founder and Chief Executive Officer of Terraform Labs. With terraform labs, he also founded the telecommunication company Anyfi and served as its CEO, a peer-to-peer communication solution using mesh network technology. And eventually, in 2018, he founded Terraform Labs along with his friend Daniel Shine, intending to develop a decentralized price-stable cryptocurrency such as LUNA.
 
He successfully led the Terra Blockchain by constantly developing new blockchain technologies, products, protocols, and platforms, including anchor, prism, and mirror. Through Terraform Labs, Do Kwon developed the Terra proof-of-stake, a public blockchain built on the Cosmos SDK. He is also the founder of another failed stablecoin project, Basis Cash, an Ethereum-based token created by Nader Al-Naji.

EntrepreneurDeveloper/ProgrammerChief Executive Officer




Followers : 0


, the creator of Terra, is certain that the terra



ecosystem can revive. As of the time of publication, Kwon announced this on its Twitter page by posting an emoji of a hammer and a spanner.