The post Crypto Market Rising From Ashes As Altcoin Season Is Around The Corner! appeared first on Coinpedia Fintech News
Justin Bennett, a cryptocurrency analyst, believes that altcoins' values are about to surge after a prolonged period of stability and sideways trading. 
justin bennett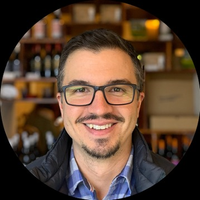 justin bennett
founder at CryptocademyHQ
justin bennett

EntrepreneurTraderMarket Analyst






Followers : 0


explained to his 109,900 Twitter followers that the total market cap for altcoins has been winding in a lengthy wedge pattern, suggesting a significant upcoming change.
We are nearing the conclusion of the current crypto lull. A market's buildup of tension before breaking out is proportional to the force of the subsequent surge. Be prepared!
Bennett Predicts DXY to Break
Bennett argues that the US Dollar Index (DXY) is about to break out a major reason for his bullish stance. The DXY measures the value of the US dollar relative to a basket of foreign currencies; a decline in the DXY is often interpreted as positive for risky investments like cryptocurrencies.
Bennett suggests that DXY might currently be in the process of being rejected at the very top of a significant ascending channel.
"Linear DXY chart. In my opinion, now is not the time to be bearish on equities and cryptocurrencies."
Ethereum Price To Surge
As no additional selling pressure has materialized, today's Ethereum price analysis is positive. The market has been consolidating above $1,275. In light of this, the ETH/USD pair is likely to re-test and break above $1,300 before making a new, lower high. 
According to Benett, Ethereum (ETH) is breaking through its resistance near the $1,300 mark in a downward channel. 
However, Bennett remains optimistic. 
"ETH support continues to hold. Testing channel resistance right now."
A strong surge further tried to break the support again, but the prices couldn't fall too low, indicating that this price point still provides strong buying. Overnight, several efforts to breach lower led ETH to gather momentum this morning.
At present, the local $1,300 resistance is being evaluated. Ethereum price may try to rise higher in the absence of significant selling pressure. 
With predictions of small coins gaining traction in the crypto space, the larger coins are facing the heat. 
This could prove to be the turning point for all major currencies.