The post XRP Price to Hit the $1 Mark in August 2023? Analyst Predicts 2023 Outlook appeared first on Coinpedia Fintech News
XRP is now hoping to conclude the week on a high note after a volatile. After hitting its yearly high on March 29, the price of XRP entered a consolidation phase. Following a rejection from the $0.530 resistance area, the consolidation started. Yet, a dip for ripple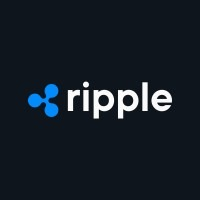 ripple

m***[email protected]
Crypto / Blockchain SolutionPayment solution






was a chance for long-term investors before it emerged from its several-month consolidation phase.
But, there are signs that the price may soon start moving higher again. Dark Defender, a trader, and analyst claims on Twitter that XRP has now broken over an initial resistance and is retesting.
He said, "XRP has broken the initial resistance. Nobody likes re-tests, but currently, we are in it unless we can't break $0.54. The second significant Resistance will be between $1.42 – $1.85. This pattern will continue above $22 in days if we break the final Resistance. I expect a second strong move towards $1+ on or before 23-August-23, based on the below the historical pattern and Elliott Waves we discussed before."
For almost a year, the price of XRP has been stable between the $0.53 and $0.28 levels. If the analyst's predictions hold true, then XRP price will witness a 50 percent jump in the price from the current levels. At the time of writing, XRP is trading at $0.50. 
Also Read: Ripple Price Prediction 2023, 2024, 2025: Will XRP Price Reach $1 By The End Of 2023?
Although XRP has been maintaining a positive upward trajectory, any unfavorable news that may follow the much-awaited summary ruling will surely affect the price and overall direction, Despite the fact that many experts and industry watchers have projected a victory for Ripple, the uncertainty surrounding the lawsuit may cause the price of the coin to fluctuate in the coming days. While some expect a decision by May 6 or before, others concede the SEC has one plausible argument.