The post Popular Analyst Maps Bearish Targets for Polygon(MATIC), Dogecoin(DOGE) & Cronos(CRO) appeared first on Coinpedia Fintech News
The weekend appears to have slaughtered the crypto space, as most of the assets are bleeding heavily. The Bitcoin price made an attempt to reach lower support, while the altcoins appear to be under a substantial bearish influence. Meanwhile, a well-known analyst, il Capo of Crypto, defines new lows for Polygon (MATIC), Dogecoin (DOGE), & Cronos (CRO), and they're approaching very quickly. 
Cronos(CRO)
Cronos's price has broken down from the lower trend line it maintained ever since the beginning of the 2021 trade. The price slipped down and reached the crucial support levels at around $0.1878. After a brief consolidation, the price drained heavily and may even lose the $0.1 support with the next leg down. Meanwhile, the analyst believes the price now may be attracted towards the next support levels at around $0.0555 to $0.065.
Polygon(MATIC) 
The crypto strategist believes, MATIC's price is also due for a massive pullback that may drag the price lower by more than 65% by the end of 2022. With the next leg down that may happen any time from now, the Polygon price is speculated to drop heavily and hit the lower support levels close to $0.3. However, the analyst doesn't have a clear view of the following rebound, and hence it may be believed that the price may remain consolidated. 
Dogecoin (DOGE) 
Capo believes the DOGE price is approaching the final capitulation phase, where a drop of nearly 87% is quite possible. The asset has been maintaining a steep descending trend for more than a year, and hence the downward pressure is expected to intensify very soon. Moreover, with the next bearish action, the Dogecoin price may reach the levels it traded at the beginning of 2018 at around $0.014 to $0.01. 
Collectively, il capo of crypto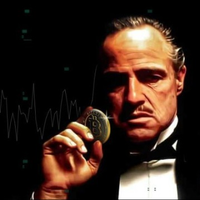 il capo of crypto

cryptocapo

TraderMarket Analyst






Followers : 0


believes the crypto space is trading with a huge bearish influence and expects a major drop to appear at the earliest. He rightly predicted the 2022 crash much before, and hence the predictions for the above altcoins may also be held good.