The post Analyst Predicts When Cardano's Market Cap Will Surpass Ethereum – Here's The Timeline appeared first on Coinpedia Fintech News
This year, Cardano's Vasil Hard Fork upgrade and Ethereum's Merge event have been an emerging transition for the entire crypto space. Investors got more attracted to the market due to these most anticipated events.
While the crypto winter is trying to fade away this hype, several cryptocurrencies have maintained their legacy to be in the top positions, where altcoins like Cardano climbed a long way to be a tough competitor to Ethereum in terms of market capitalization.  
Cardano Vs. Ethereum: Start Of A New Era
Cardano Vs. Ethereum is an edge-to-edge fight as both works on the proof-of-stake (PoS) consensus mechanism. However, Ethereum is currently sitting at the top of its league after Bitcoin. Still, Cardano is not far behind as it is silently getting an inch closer and has already made itself into the top eight in terms of market capitalization. 
The past few years have seen a significant change in the list of top 20 cryptocurrencies, where some new crypto projects have replaced the previous ones. The exponential growth of stablecoins like USDT or USDC has completely changed the crypto landscape throughout the years. It is anticipated that the list will drastically change in the near future following ongoing developments in crypto projects.
According to a popular crypto influencer, Ben Armstrong, Cardano is projected to surpass Ethereum in terms of market capitalization in the next six to ten years based on the market's current favorability and crypto's adoption.
Elaborating on this, Ben said, "I officially now believe that Cardano will eventually pass Ethereum in market cap and users. It won't be soon, but ironically, the slow roadmap for full ETH 2.0 rollout will be the Achilles Heel. Timeline: 6-10 years."
Even cardano





Followers : 0




founder charles hoskinson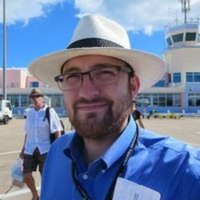 charles hoskinson
ceo at IOG
Charles Hoskinson is an enthusiastic entrepreneur and one of the richest software developers across the globe. His creation Ethereum is touching sky heights in the crypto market. Charles resides in America and belongs to a doctor's family but decided to focus on finance over medicine due to his interest in the emerging field of crypto from the very start. Charles was regarded as the 40 Most Influential by Yahoo Finance in 2021.
 
Began his career in 2013 as a business consultant but dropped his job and got involved in the crypto space whilst starting a project called Bitcoin education. Later, Hoskinson joined the Ethereum founding team as one of five original founders with Vitalik Buterin who held the position of chief executive at Ethereum. In 2014, Hoskinson and former Ethereum colleague Jeremy Wood formed Input Output Hong Kong(IOHK), an engineering and research company that builds cryptocurrencies and blockchains.
 
Hoskinson along with IOHK sponsored research labs focusing on blockchain technology at the University of Edinburgh and the Tokyo Institute of Technology, in 2017. 
[email protected]
EntrepreneurInvestor




Followers : 0


believes that ethereum



could witness a liquidity crisis soon as he stated,
"Ethereum is the Hotel California of cryptocurrencies. You can check-in, but you can't check out. You'll have less and less Ether trading in the marketplace. And then what will ultimately happen is you'll have a liquidity crisis where a lot of volatility comes in."
Cardano Is On The Verge
ADA is one of the highly volatile digital assets in the crypto market, and it once became a messiah for bringing astronomical returns. However, the continuity of negative news from the US stock market and global economic factors have caused turmoil in the crypto market that barred ADA from showing its real potential. 
However, another prominent crypto strategist, michael van de poppe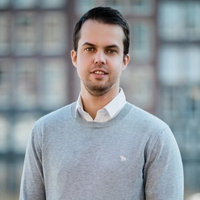 michael van de poppe
Founder and CEO at eight global
Eight Global is led by Michael van de Poppe, the company's founder, and CEO. He is a cryptocurrency trader who works at the Amsterdam Stock Exchange and is enthusiastic about the role of blockchain in the current financial system.  Also, he is an author at Cointelegraph who covers everything about fintech, blockchain, and bitcoin, providing the latest news, prices, and analysis on the future of money. 
 
In the past, he served as a technical analyst at TradingView, where he was responsible for making technical analyses via the platform of TradingView and distributing these through virtual social media, including Twitter and YouTube. He was the writer of CryptoBenelux, writing articles based on technical analysis and market insights, particularly about Bitcoin. 

EntrepreneurChief Executive OfficerTraderMarket Analyst





Followers : 0


, believes that ADA has the potential to be a game changer among other cryptocurrencies, and the current price of ADA has lured investors enough to invest in it.
According to coinmarketcap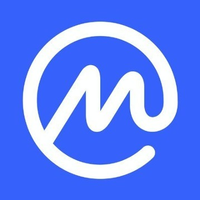 coinmarketcap

s*****[email protected]




Followers : 0




, Ethereum's current market capitalization is $156 billion, far below its trillion-dollar market cap during the bull run. At the same time, ADA's market cap is $12.54 billion, which is 13 times lower than ETH's market cap. 
As Cardano has a smooth journey ahead where Ethereum is facing a liquidity crisis, it is expected that this 'Japanese Ethereum' will shortly touch the range of trillion dollars market cap, surpassing Ethereum. ben armstrong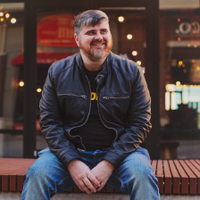 ben armstrong
host at bitboy crypto
Ben Armstrong is known as BitBoy Crypto on his YouTube channel. He is well-known for his cryptocurrency investment ideas and is also one of the top crypto experts in the world.  He's a well-known cryptocurrency YouTuber, social media influencer, entrepreneur, and TikTok creator. In the United States of America, he is extremely popular.
 
His social media profile has 1.5 million YouTube subscribers, 400k Instagram followers, 744.6k Twitter followers, and 100k Facebook followers. He stated on his LinkedIn profile that he attended Toccoa Falls College in 2009. He then finished his bachelor's degree in 2012. He also read the report at Kennesaw University.

EntrepreneurInvestorContent Creator / InfluencerYoutube




Followers : 0


prediction looks optimistic as the ADA community believes such flipping for ADA is possible in the long term.