The post Altcoin Season On Horizon! Here's What Next for BTC, AVAX, XRP, DOT, and other altcoins appeared first on Coinpedia Fintech News
A downward correction is still a problem for cryptocurrencies as the current scenario limits the upward advances, pointing to a further decrease in cryptocurrency. This time of indecision among buyers and sellers causes some altcoins to become rangebound. However, according to a well-known crypto specialist, it's possible that the altcoin market is preparing for a breakout.
While it's possible that Bitcoin (BTC) is getting ready to drag the cryptocurrency markets to new lows, altcoin sherpa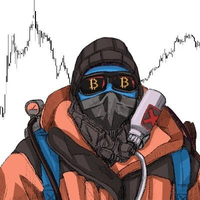 altcoin sherpa

Altcoin Sherpa

Market Analyst





Followers : 0


, a pseudonymous analyst, says that he also sees a scenario where one of the main altcoins begins an "minor altcoin season."
The analyst provides charts for the interoperability blockchain Polkadot (DOT), the decentralized oracle network Chainlink (LINK), the smart contract platform Fantom (FTM), and the challenger to Ethereum (ETH), Avalanche (AVAX), that indicate altcoins are in accumulating mode.
"What if many of these altcoins are accumulating? I still think another leg down because I think BTC legs down but…I'm going to be open to a mini alt season if we see something explode and lead the market."
Polkadot and Chainlink are trading at $6.24 and #7.10 around Altcoin Sherpa's support area and accumulation zone. Regarding FTM, the Ethereum rival is circling around $0.219, which is not far from Altcoin Sherpa's immediate support level.
The smart contract platform may be producing a double bottom pattern, according to Altcoin Sherpa's analysis of the AVAX chart. The analyst adds that, given the correct conditions, XRP might be the coin that triggers an altcoin surge.
The analyst predicts an impending correction for Bitcoin (BTC), too. "BTC: still a range; EMAs (exponential moving averages) catching up to the price. Still expecting choppy price action with potentially another move down to the $18,000s fairly soon."